SOP or Statement of Purpose for MPH in Canada
Are you tired of searching for professional SOP writers who can help you write an SOP for MPH in Canada? Not happy with the existing SOP you have written? Worried that your admission is not going to be successful on account of the statement of purpose for masters in public health? It is time to stop worrying now as you are at the right place that can help you. We have been working with students looking to admission for MPH in Canada with our SOP writing help. With our expertise and insights in the field that spans a decade, we know how to write SOP for Master of Public Health. There is no doubt our SOP writers will enhance your chances of admission.
Over the last few years, we have created SOPs for students who have been seeking admission to a range of universities in Canada that include the following:
The experience of working on numerous SOP writing projects for MPH in Canada has endowed us with matchless insights into the field. We know how each SOP needs to be crafted and what its content must be. Therefore, our SOP writing services are what you need right now. We know that SOPs cannot get you admission alone. Hence we work extremely hard to make the SOP engaging and insightful to assert your eligibility for MPH admission in Canada.
How to Write an SOP for MPH in Canada?
Writing an SOP for MPH in Canada is like writing any other SOP. However, what makes the difference is the way one connects the motivation to do the course with the offerings of the course. If the student is able to tether the career aspirations creatively to the outcomes of the program, the chances of his/her admission will be much higher with such an SOP.
While writing an sop for public health is not a rocket science per se, paying attention to crucial elements of an SOP will make it that much harder to write it. Missing details can derail your plans to study abroad. That's the reason we follow a few SOP writing tips with every project.
These tips help us take care of every element of an SOP for MPH in Canada. If you are going to write anstatement of purpose for mph in Canada yourself, you can follow these tips as well: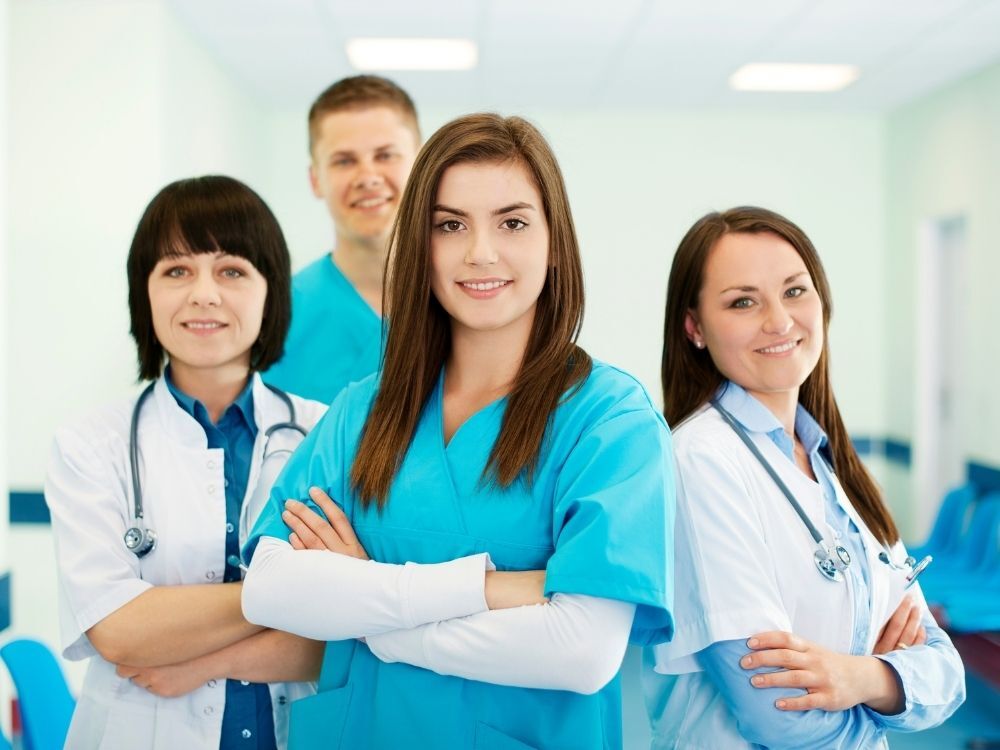 While these are a great way to go about writing an exceptional SOP for MPH in Canada, you must realize that these tips alone are not enough.
Only if you can express your thoughts clearly onto the SOP, should you attempt to write it. Or, you need to hire a professional SOP writer who can help you with. Since SOP is really important for your admission, this is extremely imperative for your admission.
We write sops for every singlE course
mph statement of purpose examples
When students try to write statement of purpose for masters in public health in Canada, they tend to seek for sample SOPs that can help them understand the document. Most students are not familiar with SOPs as they learn about it for the first time when they seek foreign admissions. However, public health statement of purpose examples in Canada can help students learn about its format, word limit and even the content of an SOP.
Trying to get insights from statement of purpose for masters in public health example in Canada is sensible considering the unfamiliar nature of SOPs. However, one must be careful while selecting SOPs. These SOPs must be genuine ones that can offer adequate insights that the students are looking for.
When it comes to sample SOPs, most of the ones one can find online for MPH in Canada are not genuine. However, we can help you with that as well. Over the last few years, we have created an extensive repository of sample SOP for MPH in Canada that students can use to drive insights they need. As our SOPs are genuine, it will help you in more ways than one.
I have always wondered about the lack of equity in access to health services despite all the researches and developments in the industry. Although there are resources aplenty, on paper, their distribution is nowhere near the definition of fairness, to say the least. After having practiced as a dentist in an urban backdrop for many years, I realized that my true call lies in a more service-oriented career. I found public health administration to be a fitting choice. I wish to join the Masters in Public Health program offered by your reputed university as the first step of this journey.
As a passionate learner, I have been able to maintain a fair performance throughout my academic life. I completed my Secondary School Education at Central High School in Tamil Nadu. Keen to channelize my efforts and deliver valuable service to the people as a doctor, I signed up for a Bachelor of Dental Surgery after completing my schooling. The course was completed at the Amrita College of Health Sciences in Chennai. I have been keen to supplement my knowledge and stay informed on the newest developments in my field of study. For this, I have taken part in numerous workshops, seminars, and courses to expose myself to novel insights and to build associations with the leading experts in the industry.
In conjunction with my academic pursuits, I also have actively participated in an array of extracurricular activities. My involvement in organizing medical expos and rural health awareness campaigns has received much appreciation from my peers and teacher alike. In my attempts to contribute back to my community, I have taken part in different voluntary activities of charity and social service. I continue to be a part of such social welfare campaigns and environmental activities to this day.
After completing my BDS, I started my career at a private hospital in Coimbatore where I continue to work at the moment. Through this stint, I gained substantial exposure to a variety of cases including operations, implants, partial and total dentures, and root canal procedures. I can proficiently manage all kinds of uprootings and handle modern pieces of equipment. Over the years, I have earned myself the reputation of a capable doctor.
In the last few weeks, I started deliberating on the future of my career. Years of doing a routine workday have numbed me quite a bit, and I found myself yearning for a change of pace in my career. Although my medical practice endows me with more than enough for subsistence, it does not align with the passion that brought me into this noble profession in the first place, which is to serve the people. This explains why I decided to undertake an MS in Public Health.
My search to find a perfect university started with the search for the destination country. I made up my mind to learn from Canada after comparing it with nations like the US and the UK. Canada, as a country, has been highly admired for its proactive steps to ensure affordable and high-quality health services for all its citizens. This excellence of its health sector has been further evident in light of its recent efforts in fending off the novel coronavirus spread. I reckon that learning from such an atmosphere that beams brilliance all over will be conducive to my professional growth.
I chose to pursue my post-graduation at Simon Fraser University as it will bestow me with an elevated podium to interact with the leading experts of the industry and eclectically learn from their eminence. The multicultural and professionally diverse environment of your academy will allow me to network with faculties and students from across the globe. I am drawn by the adequate emphasis the course curriculum places on communal and behavioral factors that affect societies at large, at both local and international levels. It is also encouraging that the academy has a teaching system that includes exploratory analysis of multiple cases, deconstructing the implementation of popular health programs, and extensive reference resources.
I am fully aware of the financial requirements that I am obliged to fulfill for admission to the program. Accordingly, I have made preliminary arrangements to ensure the availability of funds. The documents furnishing my financial wherewithal have been submitted along with this statement for your scrutiny and verification.
After completing this course, I will return to India to start the second phase of my professional life. I keep an open mindset to the challenge likely to arise when I engage myself in serving a massive population. In fact, I look forwards to participating in such dynamic and stimulating challenges. This course will qualify me to undertake rewarding roles like a Healthcare Administrator or a Public Health Project Manager. I am confident in my abilities to channelize my professional knowledge for the greater good of my country and its people after completing this course. Presently, I look forward to integrate myself into the dynamic learning environment at your esteemed institution.
Best Canada SOP Writing Services for Business Management?
While we have extensive experience in the field, we are also highly committed to see our students succeed in their admission efforts. Our commitment is an important part of our service delivery and it makes us one of the best in the field for sop for master of public health.
However, along with our student-centric SOP writing offerings, we are also helped by a unique set of service qualities that we have made a part of our SOP writing plans.
All these SOP writing elements help us considerably to make each SOP that we write even more personal. That's why we are considered the best to write statement of purpose for MPH.
Our SOP Writing Process for MPH in Canada
Our efforts to ensure the quality and value of the SOP for MPH in Canada is bolstered further by a comprehensive SOP writing process that we use.
Here is the process that we follow:
One of the major reasons that we are able to meet all the expectations of the clients is the holistic process that we follow. This helps us not only meet the SOP writing criteria for MPH in Canada but also meet the style, structure, and formatting requirements of the college. This is also the reason our SOP writing services for MPH in Canada are widely respected.
Canada SOP Writing Help – Hire for SOP for MPH
As a student-centric SOP writer for MPH in Canada, we have made the dreams of thousands of students a reality. If you need to study MPH in Canada, our SOP can help you with that. With us, you can craft an SOP with the following qualities:
If you are looking for an experienced SOP writer for your MPH course in Canada, you can do great with our SOP writing services. Combining our experience and expertise, we will make your SOPs the best and impressive in front of the admission committee.