SOP or Statement of Purpose for MBA in Canada
Are you looking for a reliable and experienced professional writer who can develop an Statement of Purpose(SOP) for MBA in Canada that will help you secure an admission to your dream international university? Are you worried about the right word limit? Or are you confused on whether your SOP should be in PDF or DOC format? From the right structure to the language, tone and research into the course, university to listing out the motivation, an SOP has multiple aspects to be taken care of. Are all these concerns bothering you as you gear yourself to take the next step in your academic career?
If you are, you have come to the right place.
We have more than 10 years of industry experience in the field of creating statements of purpose that are:
Our expertise and experience in the field has helped us create a profound repository of Statement of Purpose(SOP) samples that our clients can use to assess our writing approaches and capabilities. We will not only write the Statement Of Purpose for MBA according to the right SOP word limit for Canada but also deliver them in PDF and/or Doc format as you prefer. We produce content that is specific to every student and customized as per the student and university preferences. We are also aware of the facets that make a Canadian SOP strong and impactful. From being assertive about a student's capabilities to listing out goals and achievements in a structured way, our writers incorporate each aspect in a wholesome way.
How to Write an SOP for MBA in Canada?
Writing an SOP is not an easy task. There is no doubt about that. However, it is not rocket science, either. If you can focus on writing a personalized SOP for MBA and put in the required hard-work, you will surely be able to come up with a suitable SOP that can convey your message to the admission committee.
Following the below-given tips to write an SOP for MBA in Canada can help you in this regard: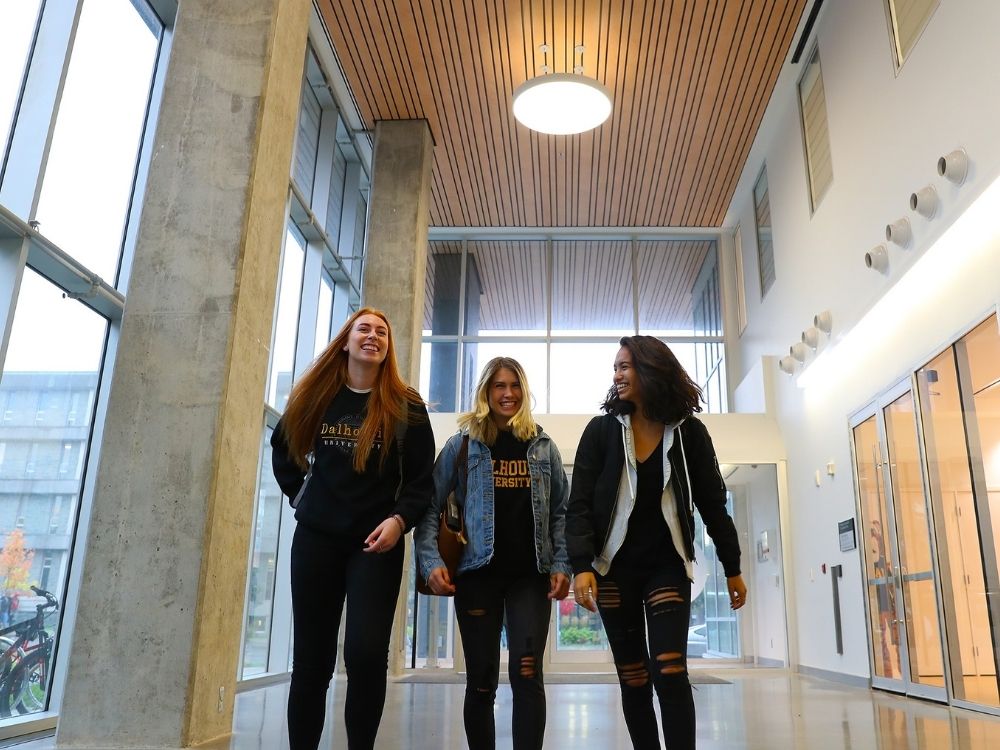 Adhering to these tips while trying to write an SOP for MBA in Canada on your own will make your document personalized. However, it might lack the professionalism and experience that a skilled SOP writer like us could offer to your MBA SOP. So, seeking the help of a professional SOP writer to craft your Statement Of Purpose for MBA in Canada is not just sensible but also advisable. As professional writers well versed in the arena, our writers can spare you the apprehensions of coming up with a balanced, detailed and accurate SOP that will not just be impactful, in compliance with the parameters stipulated, but also free of errors and plagiarism. The advanced software we use ensures that your SOPs are unique.
We write sops for every singlE course
Sample SOP for MBA in Canada
Many students like you would want to evaluate various  MBA sop sample for Canada so that they can understand how much they can structure their own SOP for MBA in Canada. Further, students would also want to model their SOP for MBA format with the sample SOP for MBA they find online. If you would like to check out one of the sample SOPs we have written for MBA in Canada, here it is.
This is a sample SOP for MBA in Canada for a student looking to pursue MBA after an engineering degree:
Gone are the days when everyone considered engineering and management to be two distinct and diverse fields that did not correlate with each other. However, the brief academic exposure that I received to management during my engineering helped me understand these are two sides of the same coin which cannot exist without anchoring on each other. My further academic exploits helped me learn that management practices and strategies are important for an engineering project to become successful and be efficient. As I want to build a career in engineering in a managerial position, I understood that expanding my managerial and leadership capabilities will help me lead projects and teams better to improve the performance of the team as well as the efficiency of the project. Therefore, in order to develop and mold these important managerial skills, I decided to secure admission for MBA from York University so that my journey towards a gratifying career can be successful.
When it comes to my academic exploits, I have always been a keen learner who wanted to learn both the pragmatic and theoretical aspects of the subject that I learned. This has always helped me look for various sources for learning for the supporting me to perform well atomically. In addition to being an active learner. I never shied away from the opportunities that I received to participate in various extracurricular activities. Such learning experiences in both leadership and organizing capacities have help to me mold my personality as well as expand my communication, interpersonal, decision making and leadership skills. I am extremely positive that these skills will help me during my master program in Canada.
After deciding to pursue the MBA, I began looking for a suitable academic destination that can set me on the right path towards my career goal. I was particular about pursuing the MBA from a foreign institute due to the focused training experiences that foreign institutes offered. While I did search for Indian institutes, I was disappointed to find limited industry and global learning exposure limiting the growth potential of the students. As I am trying to improve my employability in a challenging professional environment, I wanted to gain skills that the industry demands right now. Hence, I realized that a foreign institute is the best option for me personally. As I continued my efforts to find a suitable destination for the MBA, I was convinced by the quality of education, student-centric academic offerings, and highly economic provided by Canada.  Although I considered such destinations as the US, the UK and Australia, they were too expensive for me. As Canada offers better value for my investments without compromising on global learning exposure and quality, I chose to study there.
As I went on to find a suitable institute for the MBA, I found York University more student-centric and industry-oriented in its academic approach than most of the universities in Canada. The extensive learning infrastructure and experienced faculties of the university work together to create an exceptional academic setting that fosters the overall growth of its students. I found that the university offers impeccable learning opportunities both inside and outside of the classroom nurturing the comprehensive development of the students while preparing them for the real management challenges in today's technology-driven world. With various internship and project opportunities with leading companies in Canada, the university created an excellent academic package will support my career goals. Therefore, I decided to secure admission for the MBA from York University.
I am fully aware of the financial challenges that I must meet at Canada during the MBA. I have already made the arrangements to meet all the expenses of studying in Canada comfortably. The details of my sponsorship and financial wherewithal to support my MBA in Canada are provided with the application for your assessment.
At the end of the program, I would like to return to India and associate with a leading engineering company in a suitable managerial position. I would like to work in the first couple of years expanding my managerial and engineering skills while learning the machinations of the industry and imbibing effective industry insights to make myself a better engineer with strong leadership and management capabilities. In the long-term I wish to grow in my career to more responsible and dynamic leadership roles to support the growth of my employer in every way possible.
Why Are We the Best to Write an SOP for MBA in Canada?
Of course, there are a range of SOP writing services in India for MBA that you could find in the market. However, our strong following and long list of delighted clients send a different message about our SOPs for MBA in Canada. We are open to suggestions and ensure strict compliance to the parameters and deadlines set. The language and the uniqueness with which we craft each SOP keeping in mind the student's background helps us formulate statements that not just sound genuine but also convincing. We do our research and cross verifications of the details to make the SOPs as error free as possible.
It is because of the following unique service qualities that we possess that make us one of the most reliable SOP writers in the market for MBA in Canada.
When we undertake an SOP writing project, we combine each of these qualities effectively well to deliver peerless SOPs for our clients.
Our SOP Writing Process for MBA in Canada
In our efforts to deliver the most effective and insightful SOP for our clients, we have put in place an extensive SOP writing process. We strictly follow these steps to ensure that every SOP is unique and in tandem with the student's requirements. From gathering details to giving the SOP a structure and tone in the initial drafting stage to analyzing the quality of the SOP and filtering out any errors that might creep in, our process tries to produce content that is genuine and accurate till the final draft is delivered. Feedback is absolutely essential for us and we ensure that changes are made if any in keeping with the tone of the document.
The process helps us meet the needs of the clients unfailingly: